LIVE MUSIC
14 August 2022@20 h 30 min

-

22 h 30 min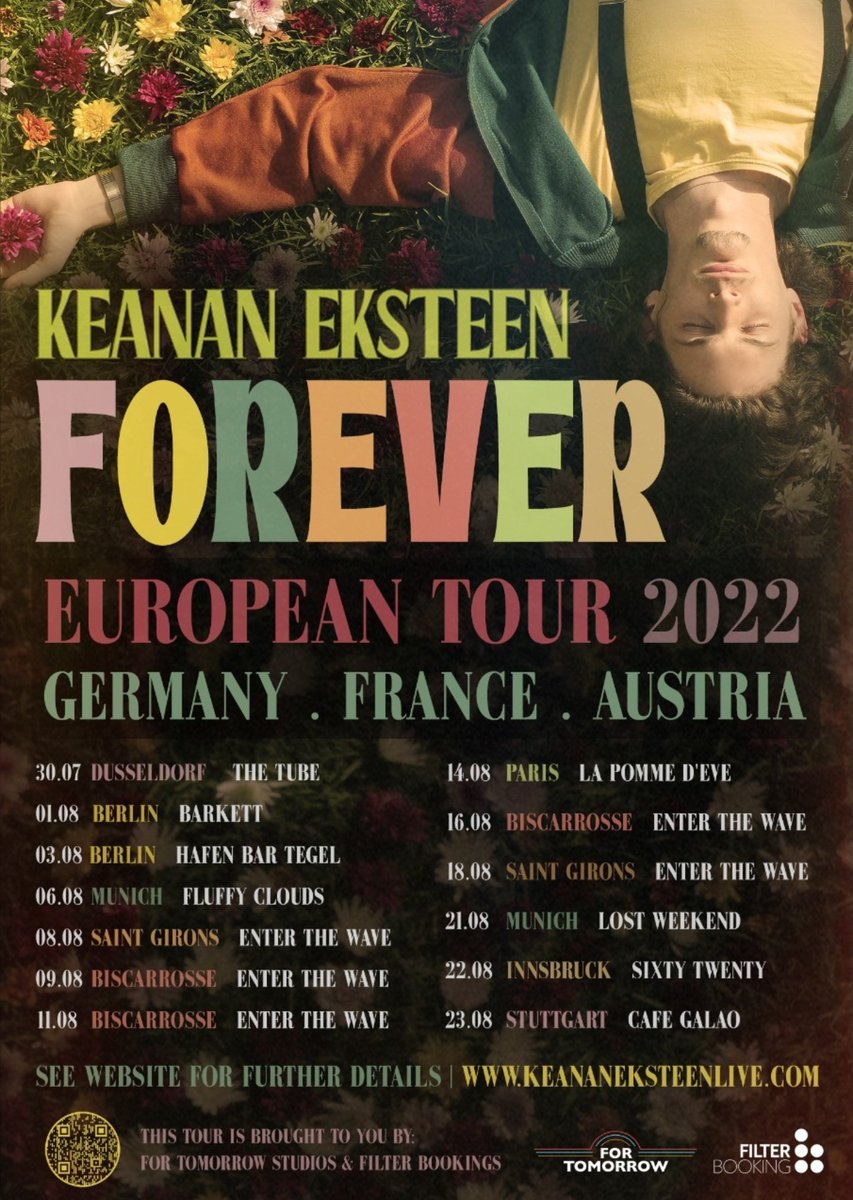 [Solo show]
Keanan Eksteen is a 22 year old South African singer/songwriter that has recently burst onto the local music scene with his toe tapping, hip shaking, exciting tunes making waves across the country. He is young, energetic and his brand of music blends old school rock 'n roll with a twist of modern Indy folk to keep things fresh.
Keanan is signed to For Tomorrow records and is about to release his debut 6 track EP called "FOREVER" and will thereafter be embarking on a 13 stop tour of Europe in August 2022.
"Dixie Clouds", his debut single has had over 30K streams on Spotify and the music video has had more than 45K views on YouTube. The single reached number 1 on Laeveld radio and number 7 on MixFM, one of South Africa's premier rock charts.
Keanan has already played to packed out venues in Cape Town and has also appeared on the Expresso show, which is a national morning TV show broadcast to millions of viewers. He has done numerous radio interviews and is playlisted on over 13 radio stations in South Africa.
For more info:
—————————-
Keanan Eksteen (South Africa)
Cover charge 5€