NFL 2022 — CONFERENCE CHAMPIONSHIP
January 29@20 h 00 min

-

23 h 30 min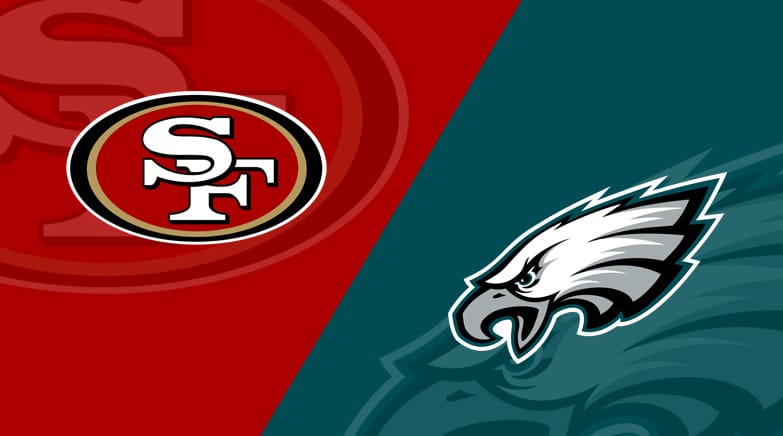 On Saturday night, the Philadelphia Eagles defeated the New York Giants 38-7 and punched their ticket the the NFC Championship Game.
As the No. 1 seed in the NFC Playoff picture, the Eagles will host the title match.
On Sunday night, the San Francisco 49ers defeated the Dallas Cowboys 19-12, solidifying their place in the title game.
Both will meet Sunday the 29th for a big game !