OPEN MIC !
August 6@21 h 00 min

-

23 h 30 min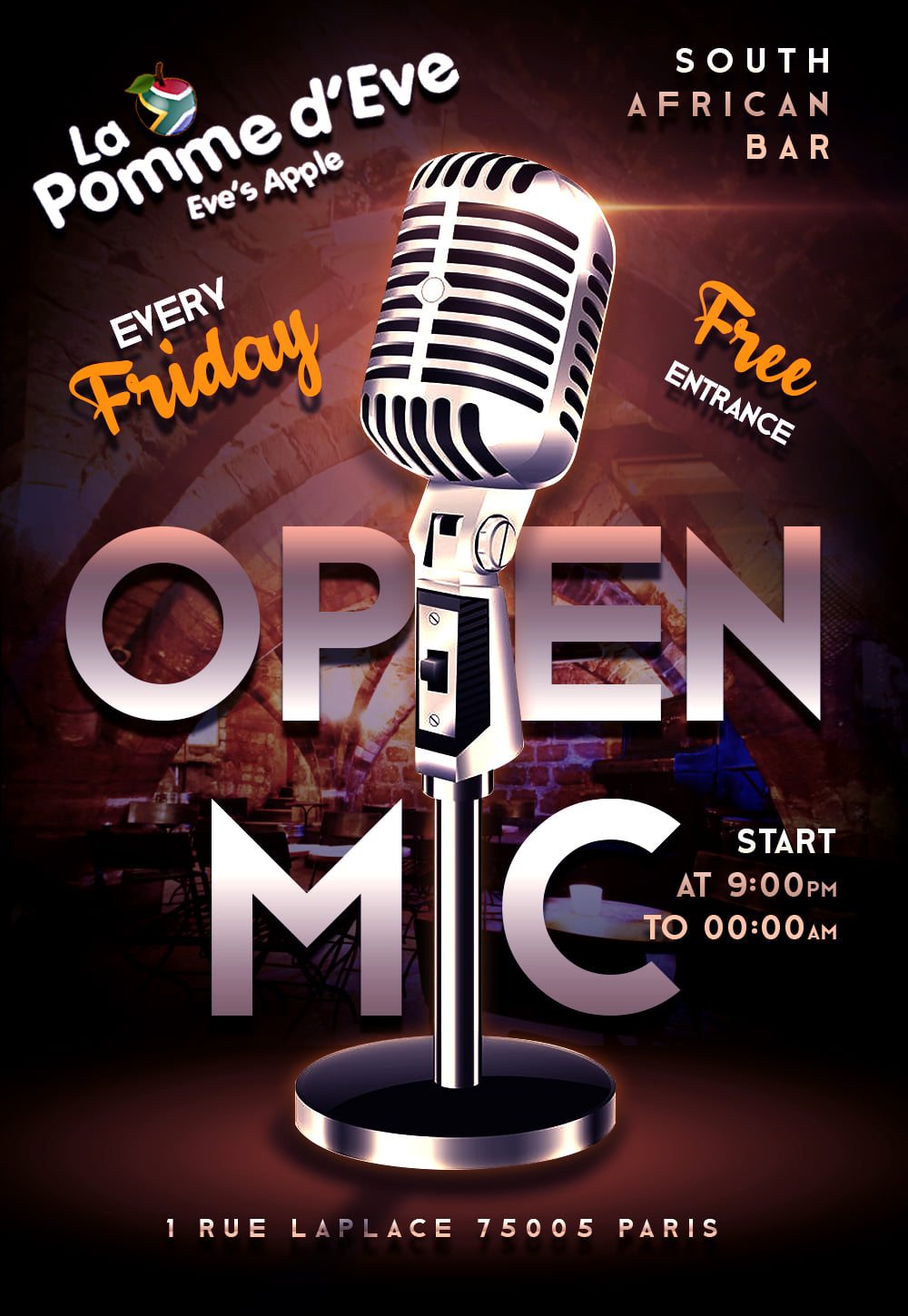 Show Up Early. Our open mic nights will have a sign-up sheet or a person that each musician needs to sign up with in order to play. …
Bring Your Own Instrument. …
Tune Up! …
Have a Game Plan. …
Don't Make Excuses. …
Don't Leave Early. …
Have Fun! …
Conclusion.