Stand-up Comedy – Jeroen Bloemhoff – Confidently Insecure
17 October 2022@20 h 30 min

-

22 h 00 min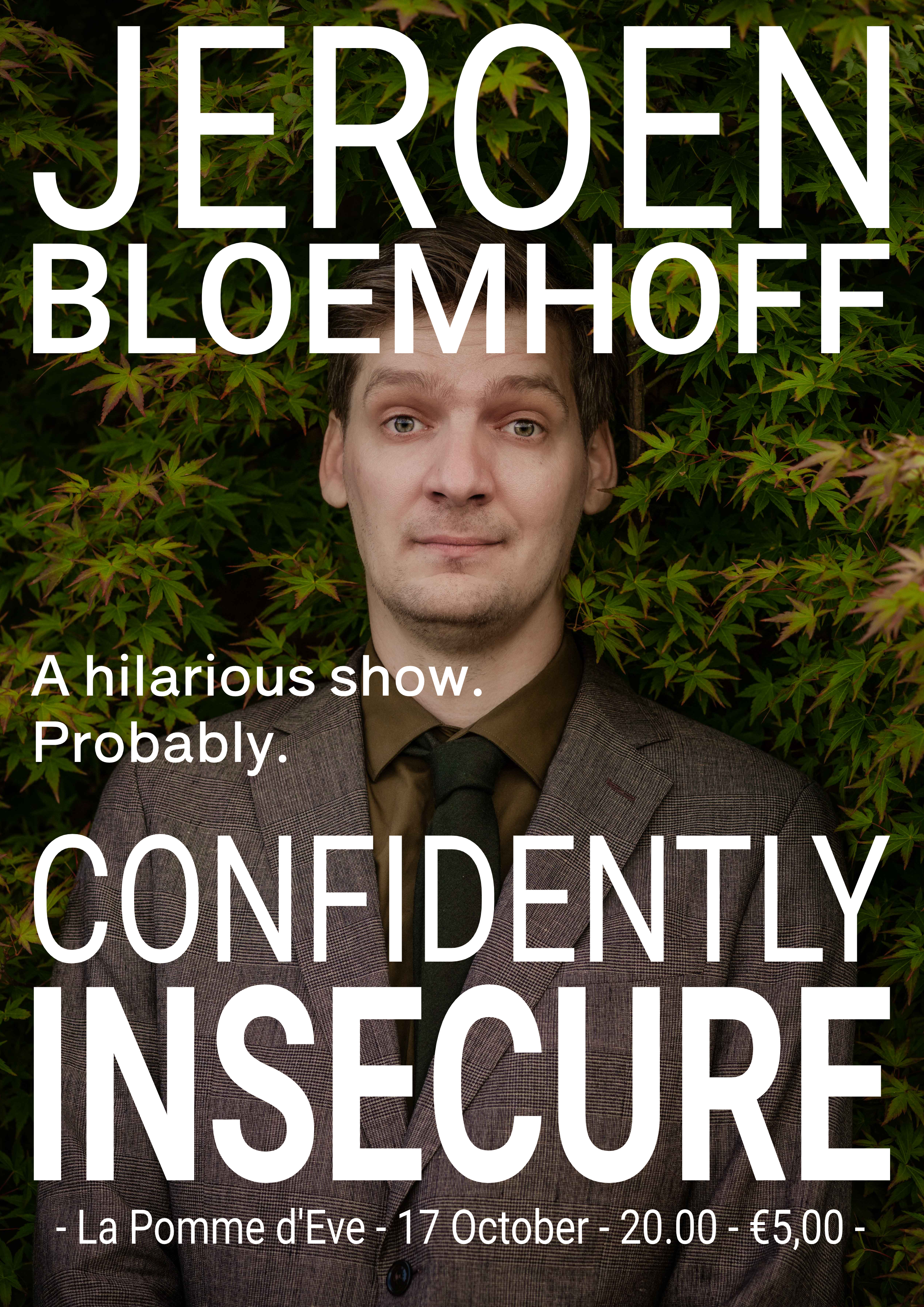 About this event
Join Dutch comedian Jeroen Bloemhoff on a personal journey into his own insecurity. Why is he so insecure that he needs your validation? What makes someone need to get on stage, acting confidently, but very insecure you won't like him. Even while you read this text, Jeroen is worried that you're judging him. So it might be best to come see his show, so he can explain himself and prove to you that he is funny. He'll try his best at this by telling personal stories, absurd jokes and some introspection.
Vulnerable, introspective, but most of all hilarious!
About Jeroen:
Jeroen considers himself "The Best Dressed Comedian of The Netherlands" and likes to take the audience with him on a journey into his unique mind. Enjoy the trip with him as he gets annoyed by the smallest things imaginable, and delivers his strong opinions on what others might call "ridiculous bullshit". With sharp observations, a lot of imagination and surprising punchlines he will keep you on the edge of your seat!
As an international comedian, Jeroen has performed in Amsterdam, London, New York, Antwerp and at the Edinburgh Fringe Festival, where he received raving audience reviews for his show "A List of 100 Things That Unreasonably Annoy Me".
"The best thing we saw during our 2 days at The Fringe"
"Well worth going to see & one to recommend!"
"This show was by far the funniest one I saw this year!"