ENGLISH STAND UP COMEDY !
February 6@20 h 00 min

-

22 h 00 min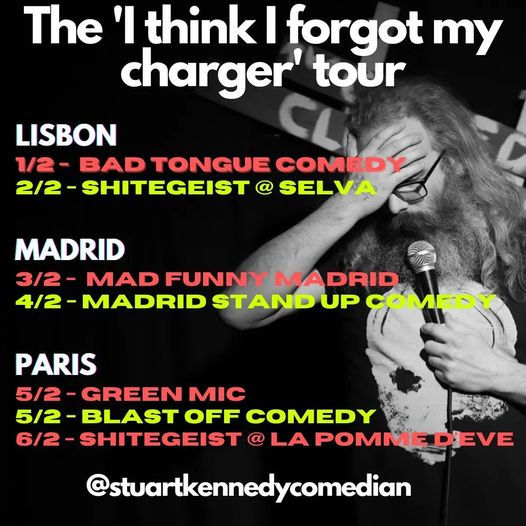 Come and enjoy an English Stand Up Comedy evening with STUART KENNEDY ! This Monday from 20h !
Heyo Paris! I'm a Scottish standup comedian currently living in Barcelona, and I'm coming back to Paris to perform my sell-out Edinburgh Fringe comedy show at La Pomme d'Eve!
Hear the crazy story of the last few years of my life – featuring jokes about life, death, sheep, and bad endings to TV shows. It's high energy, loud, and what's been described as having 'an unusually high level of swearing', come for the laughs, and stay for the inevitable crushing existential nihilism.
Come along and we'll have an awesome night!
Please register through the link if you'd like to see the show – It's FREE ENTRY! I just ask for donations at the end of the show!