A unique pub in Paris
Since the year 2000, the magnificent gothic cellar of the XII century, that used to be part of the Saint Geneviève's abbey, has become one of the most popular and iconic bars of the
Latin Quarter.
Prized by both parisians and expats, La Pomme d'Eve pub is at the heart of Paris nightlife.
Now with an outdoor terrace Rue de la montagne St Geneviève n62!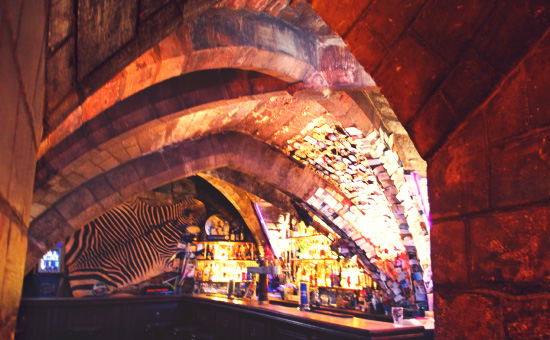 Live sports, concerts and more
We broadcast all major sport events including soccer, rugby and football tournaments. Never miss a springbok game!
We also organize live music venues with international artists, from jazz, blues to rock and world music.
Where to find us
1 Rue Laplace, 75005 Paris
Latin Quarter Paris
From Monday to till Sunday open until 2am!
Closed Tuesday nights